A J Lowther & Son Ltd under take all size's of refurbishment projects from the replacement of one rooflight or damaged flashing to a full strip and re-clad, Our project management methods means we have a close working relationship with our clients to ensure that we offer a first class service and affordable solutions.
Asbestos Cement Removal and Disposal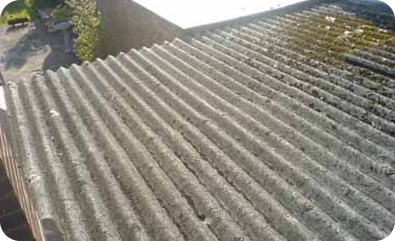 We have qualified personnel who can safely remove bonded fibre cement cladding from your industrial units and replace with new cladding, making your workplace a brighter, healthier and warmer place to be, new cladding will also increase the efficiency of your building saving money on heating costs.
We can transform your buildings aesthetic appeal as well as increasing the thermal qualities of your premises by removing you old cladding and replacing with new higher efficiency cladding this will also have the added bonus of reducing your running costs on heating.
Over Cladding Works
If your work prohibits a lot of downtime and you need to minimise the amount of disruption within the workplace we can carry out over-cladding of your existing premises, although this may not eliminate disruption we would always try to reduce to a minimum.
This will have a number of benefits to your building as it will solve any problematic leaks and whilst over cladding we can install an insulation layer to increase the efficiency of your premises.
Flat To Pitch Conversions
We can carry out flat roof to pitch conversions by installing a lightweight structure to your existing flat roof to form a pitch; we can then clad the pitch roof with steel to cure any leaks once and for all.
General
We can offer a full package of replacing or over cladding your old roof and installing a new PV system.
We also work closely with other contractors and can offer a range of additional products to refurbish your old premises including:
Personnel doors
Industrial roller shutter doors
Replacement windows
Ventilation systems